Enter the world of grace, elegance, and precision with our ballet class. Develop technique, musicality, and strength while expressing emotion through beautiful movements.
Ballet acts as the keystone class for all of our other dance classes as it allows students to develop grace, poise, and musicality. Classes are structured using the Royal Academy of Dance syllabus which provides professional instruction focusing on classical, free movement, and character styles. Music theory completes the program.
Examiners come from all over the world to ensure that both the students and the WDS dance program are functioning at a level acceptable to the RAD. Students will have the opportunity to take formal examinations when certain skill levels and standards have been achieved (at the discretion of the instructors). Students are placed according to age and ability.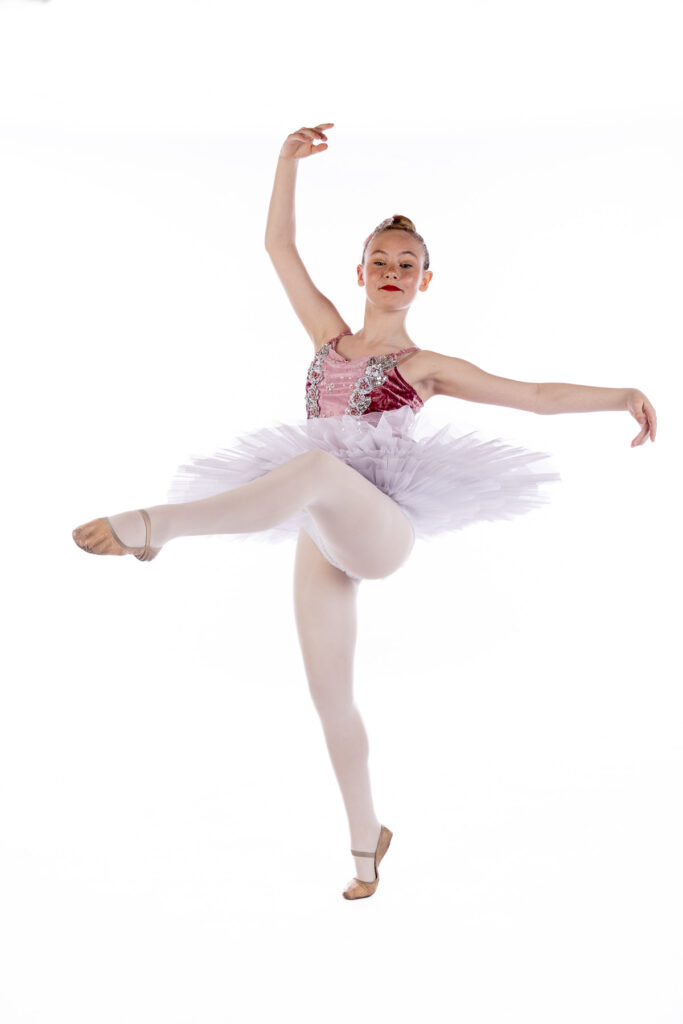 Children's Grades
Introduction to Dance
Pre-Primary
Primary
Grade One
Grade Two
Grade Three
Grade Four
Grade Five
Upper Grades
Grade Six
Grade Seven
Grade Eight Award
Major Grades
Intermediate Foundation
Intermediate
Advanced Foundation
Advanced I
Advanced II
Solo Seal
Girls
Pink ballet slippers (no split soles)
Pink pointe shoes (Seniors only)
Pink tights
Tank style body suit:

Burgundy (Intro to Grade II)
Navy (Grade III and up)

Burgundy exam skirt (Intro I through Primary)
Black character skirt (Grades I to VIII inclusive)
Coordinating chiffon skirt (Grade VI, VII & VII)
Black character shoes:

Low heel (Grade I and II)
Higher Cuban heel (Grades III to VIII inclusive)
(NOTE: character skirts, chiffon skirts, and junior skirts are available for purchase from WDS)
Hair
Worn in a bun using a net (no bangs)
Bangs held back with gel, hair spray or hair clips
Boys
Black ballet slippers (no split soles) and white socks
Black shorts
White T-shirt