Dive into the urban beats and high-energy moves of hip hop. Learn the latest street styles, develop versatility, and unleash your creativity in this explosive dance form.
Led by a skilled and passionate instructor, this hip hop dance class offers a fusion of technical precision, body isolation, and freestyle creativity. The instructor, deeply rooted in the hip hop culture, exudes charisma and contagious energy, inspiring you to unleash your inner dancer.
This style is also known as "Street Dance" or "Jazz Funk", Hip Hop classes offer
up-to-date dance steps, sequences and combinations. Students are placed
according to age and ability.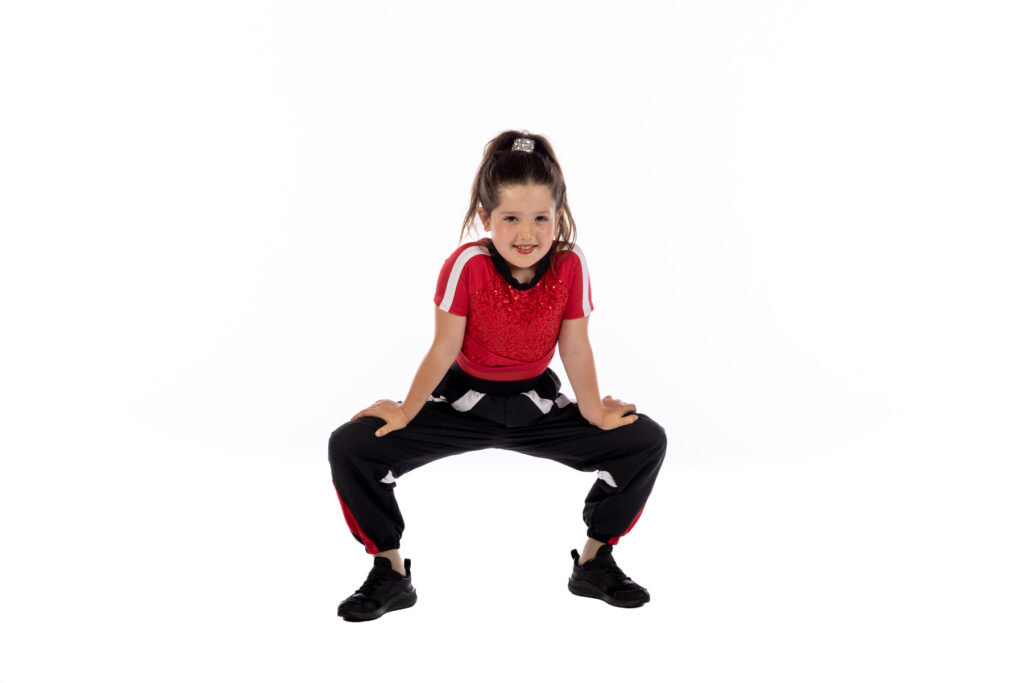 Junior
Intermediate
Senior
Advanced
Girls & Boys
Solid Black shoes – sneakers, runners, oxford etc. – NO HEELS (Junior, and Intermediate)
Black canvas or leather jazz sneakers (Senior and Advanced)
Black workout wear pants or Black sweatpants
Any comfortable shirt or sweatshirt
Hair
Hair in a high pony tail (no bangs)